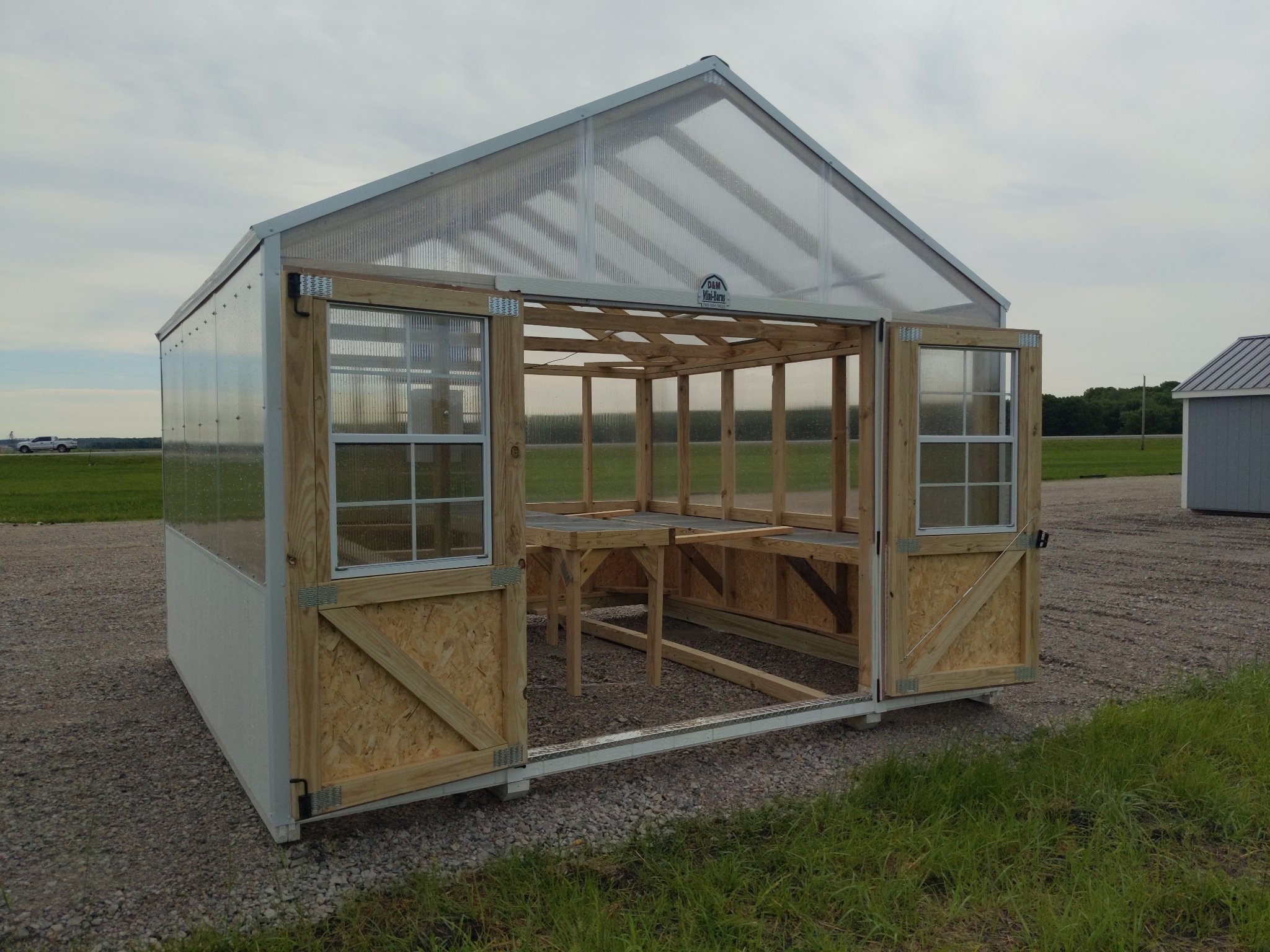 Portable Greenhouses for Sale!
Greenhouses for sale! 8'x12′ up to 16'x50′! Highly functional and built with pride by our highly skilled and caring builders! Many color options to choose from!
–
8'x12′ Greenhouse as shown with 2 windows, pvc pot hangar and non-electric automatic vent is $3,723 and with electric exhaust fan, price is $4,043.
–
12'x12′ Greenhouse with 6′ double doors, 2 shelves, center shelf, pvc pot hangar and electric exhaust fan is $6,159.
–
Which size will work for you? Options for electric, lights, more windows and more!
–
We are currently 6-7 weeks from order to delivery on our high-quality Chicken Coops. 1-2 week delivery off the lot.
–
We are a proud dealer for D&M which offers Horse-Loafing barns, Chicken Coops, and more! and Sunflower Poly Lawn Furniture which makes environmentally friendly composite poly lawn furniture such as Adirondack chairs of different styles, Glider-Rockers, Picnic Tables, Porch Swings and more!
–
And we are a dealer for Derksen Portable Buildings which makes Lofted Barns, Utility Buildings, Garages, Cabins and more!
–
We also offer fully finished living spaces with bedroom(s), bathroom, kitchenette and mini-split ac/heat.
–
Stop by and view our pleasing selection of Kennels, Lofted Barns, Cabins and more! We will love to work with you! Projective Fabrication: 5200 S. Kansas Rd. Newton, KS. 316 283 5050
–