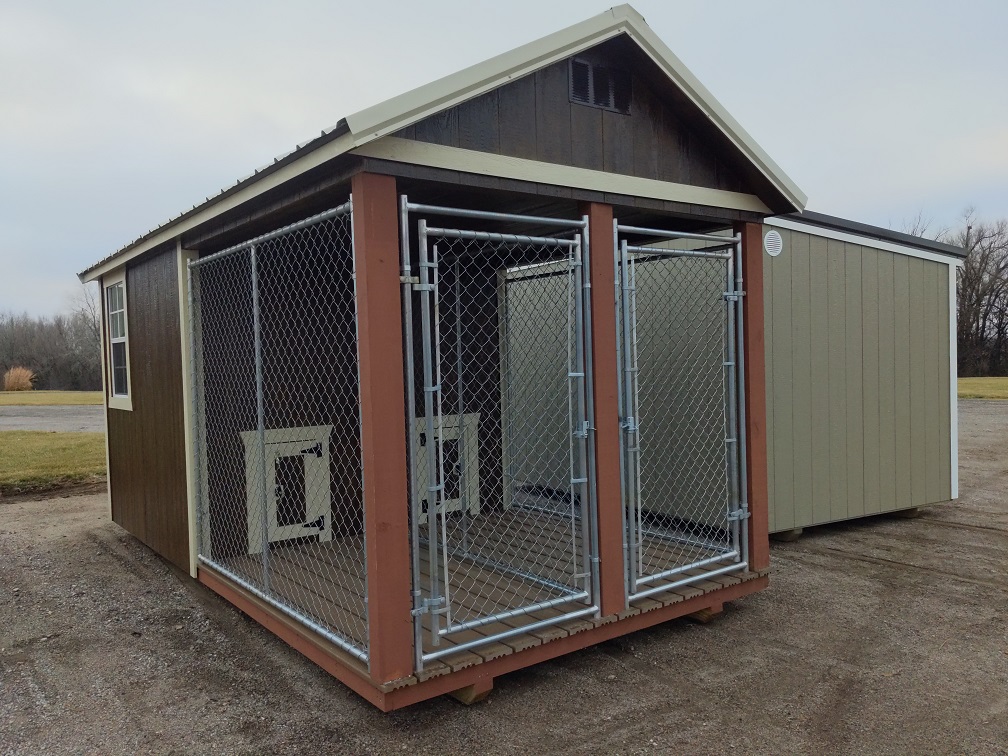 10% Winter Sale 8'x16′ Two-Dog Kennel by Derksen Portable Buildings
10% Winter Sale: $6,732. Orig. $7,480
3yr: $312/mo. 4yr: $281/mo. Our lovely 8'x16′ two dog kennel! Shown with Chestnut urethane sides, Almond trim and Alamo White metal roof. Complete with composite decking! Sizes available in widths up to 16′ for 4 dogs. Room inside for dog food, leashes, and other equipment, Made by our talented Amish/Mennonite builders!