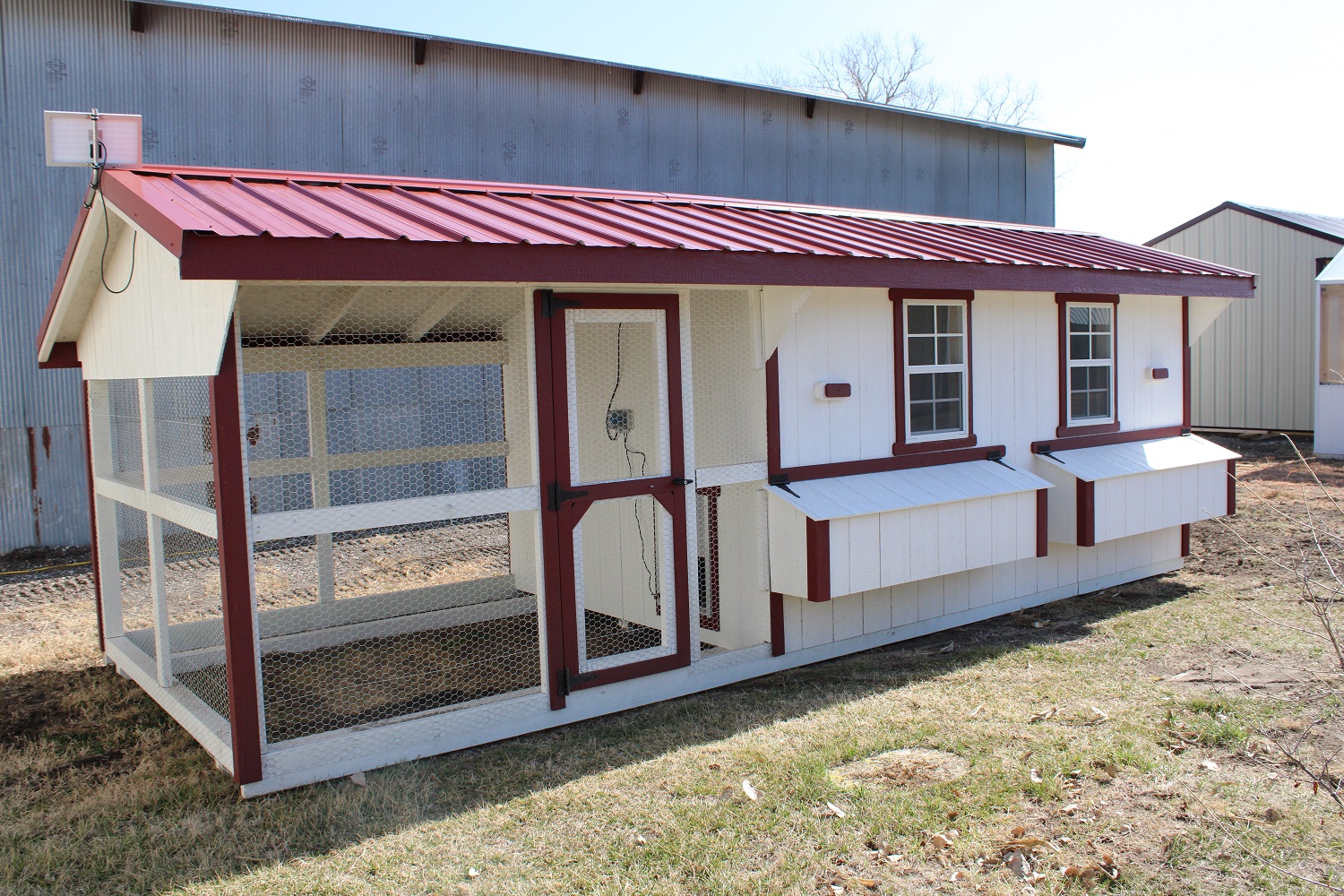 Chicken Coop Selection! Which Coop, Size/Color Will Work for You?
Chicken coops with many color and size options for those chickens on your place! Standard 8'x12′ coop comes with raised 5-section single nesting box, roosting bars and ramp chicken door. Options for solar chicken doors, with or without a run, Lengthen run, double 4-section nesting boxes, electric outlets, insulation floor walls and roof, hardwire cloth upgrade for coop and more! Outright purchase or monthly! Made by our talented Amish craftsmen!
8'x12′ Coop: $3,904
8'x12′ Coop with 8′ run: $5,818
Solar Chicken Door: $300
Change to 2 separate nesting boxes with 4 sections each: $165
8'x16′ Coop: $4,943
10'x16′ Coop: $6,208
Options for widening coop up to 14′ and total length up to 50′. Runs can be stretched longer as well.
The sky is the limit for many other options desired!