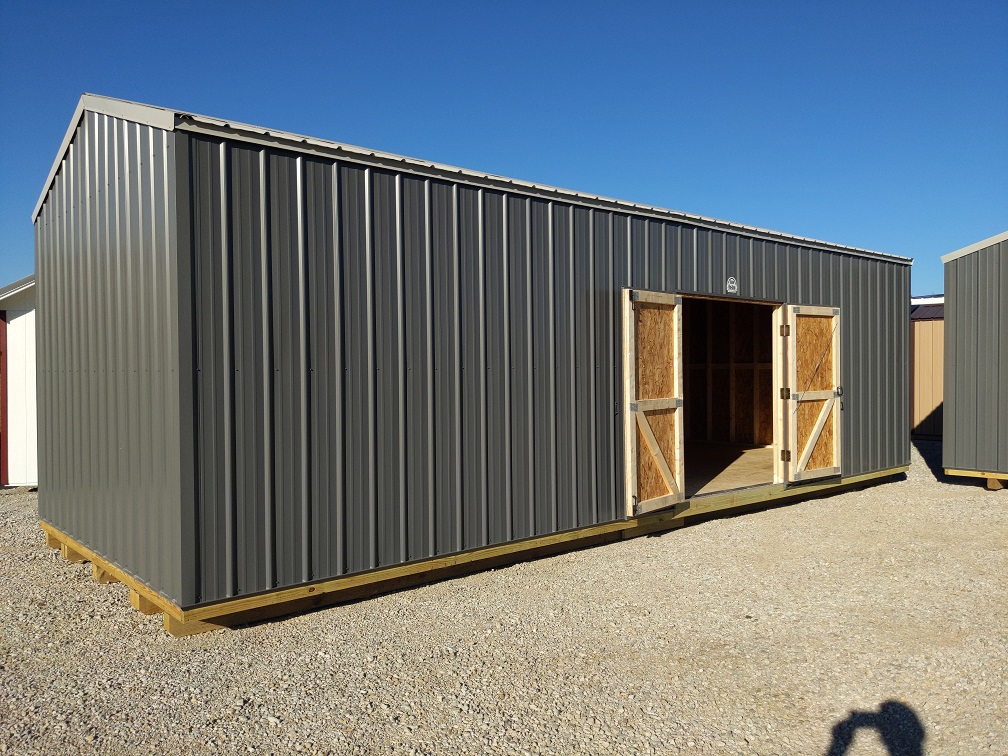 12'x30′ Foam Insulated Floor Vertical Metal Cottage (Utility, Storage Shed)
$15,238 Cash Price. 5yr: $565/mo. 4yr: $635/mo. 3yr: $705/mo. For rent to own plans we need 2 month's payment down.
12'x30′ Vertical Metal Cottage/Utility with Spray-Foam insulated floor! Plenty of room for shelves and storage! Bcycles, lawn-mowers, Christmas decorations and more! Available in sizes up to 16'x50′! Made with pride by our highly skilled Amish craftsmen!