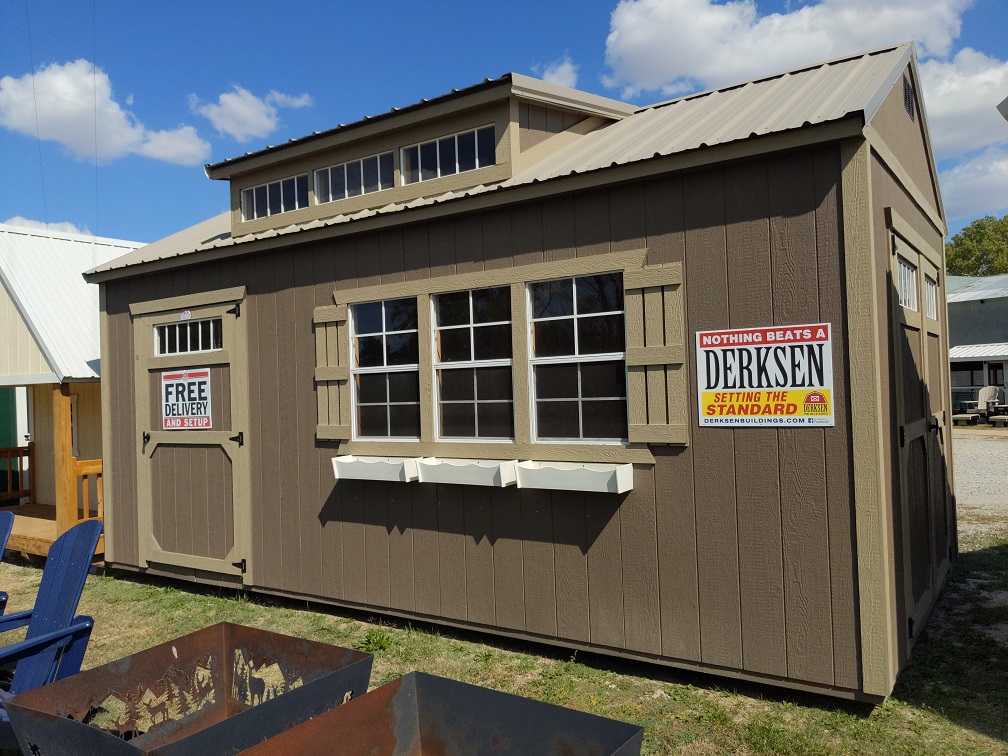 Lot Discount 10'x20′ Lofted Utility with Transom Dormer…..
Lot Discount: $8,883. Orig. $9,350 Rent to own down-payment and monthly: $408 on 3yr., $327 on 4yr.
Beautiful Lofted Utility showcasing some of our beautiful options! Transom dormer, extra 4′ shop-built door, transom windows in doors, 3 windows in a row, flower boxes and shutters. Truffle sides, Taupe metal roof and Taupe trim. Ready to make that beautiful statement in your living space! Made by our talented Amish/Mennonite builders! Sizes from 8'x12′ up to 16'x50′!